Individual Lease Program

What is an Individual Lease Program?
Suntree is excited to offer an Individual Lease Program where you can rent one bedroom within a larger 3 or 4 bedroom apartment. There is optional housemate matching available, or you are welcome to choose your own housemates. Either way, each resident gets their own lease so there is no shared legal responsibility among housemates. If you opt for housemate matching, we would be responsible for finding the other housemates based on your living preference. Simple, easy, and low stress, our Individual Lease Program gives you peace of mind, and allows you to spend your time on what matters most to you!

Benefits of the Individual Lease Program at Suntree
Peace of mind by ensuring you are responsible for only your rent if your housemates' plans change.

Enjoy the use of an in-house washer and dryer

Private patios where you can relax and unwind.

Easy access to North Davis

Want to secure an entire apartment? Not a problem! Based on availability, our team can reserve a whole apartment for you and your friends for the Fall!

No housemates? No worries! Use our complimentary housemate selection tools to find your perfect fit.
Convenience
Easy access to UC Davis Unitrans bus lines

Close to North Davis parks and schools

FREE high-speed Comcast Xfinity internet. (200 mbps)

FREE water, sewer, and trash.

Gas & electric billing service.
Pricing Details
Shared and single rooms from $635-1190.

All pricing is listed per person. You can choose any bedroom in our 3 or 4 bedroom towhnhouse apartments as a private or a shared room.
4 Bedroom Floor Plan



3 Bedroom Floor Plan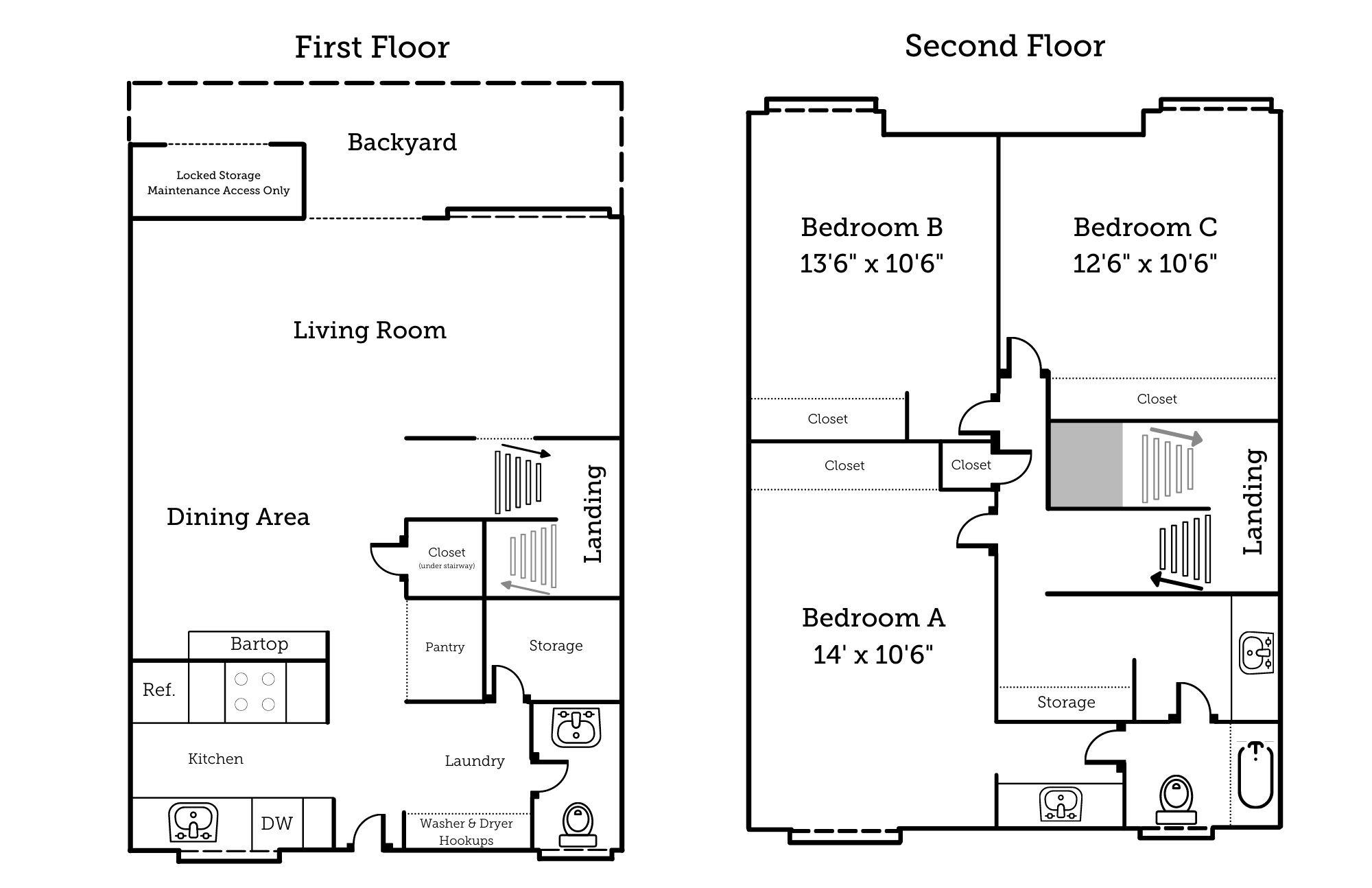 ***Availability, floor plan options, pricing & fees are subject to change. Rates listed are per bed. Rates do not include gas & electricity, or $25 Background Check fee. Apartments are not furnished. Residents sharing a bedroom must find their own roommate. Contact the office for further details.
How To Get Started
Contact us
to schedule an an in-person or virtual tour of our community. At Suntree, our customer and resident safety is our top priority during COVID-19. Our office is open and follows Coronavirus health and safety measures. We would be happy to accommodate an in-person or virtual tour, leasing phone appointment, or remote leasing. Feel free to give our office a call—we're here to help!